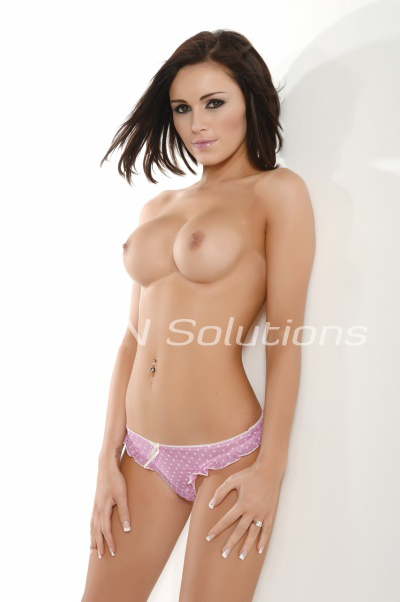 I was led by the guards to a vast stadium; nothing familiar except for the face of my lover in the cage at the other side of the room. He was suspended in a clear box naked except for the shackles on his wrists and ankles. He was yelling for me to run but the grip of the alien guards let me know that was impossible. A loud blast of a horn sounded and the crowd went silent. I was lead to a platform lighted on all sides by spotlights so that I could see nothing beyond. Then a chant began.
The doors opened and a massive tentacle waving creature stepped towards me on its clubbed feet. I was quickly lifted by one long slimy tentacle turned upside down helpless as the tips of several other arms slithered out to explore my body. One thick fat tip was plunged into my mouth making me gag and choke as it moved back and forth in my mouth. One pair of suction cup like lips fastened on my nipple as small tendrils begin to wiggle deep into my pussy and ass.
I could hear the cheers of the crowd and feel the humiliation and pleasure combine as the many different appendages forced their way inside me. The horns blared and I was sat back down and released. I sighed thinking the worst was over. Until the door on the opposite side opened and I saw the 2nd creature enter….
Sadie
1-866-239-2972
www.hotmilfphonesex.com/sadie.html