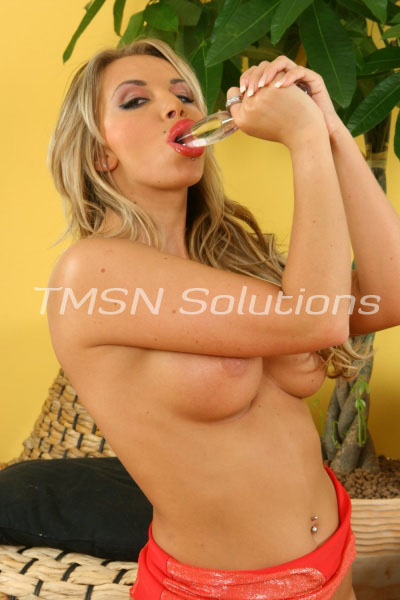 Guess what's on my mind. Â lol Yeah, I know. For those who know me, you know you'll never really be able to guess 😉
I'm a dominant woman, I'm a Cougar.  Hell, I can even be a  bitch and I know so many people out there think a Domme should never give a blowjob.  But here's my question.
Why the fuck not??
I like giving head!!
I like stretching a man out on a bed, nuzzling up between his legs and just having fun.  Licking you to hardness, getting you all wet, wrapping my cocksucking lips around that hard mushroom shaped head to tease the nerves.  Fluttering my tongue along that long thick vein as I take you deeper inside.  Deeper..And deeper until you are pushing at the back of my throat. Maybe too quickly, choking on it, but it's not like that'll stop me.
And seriously, who would really be surprised with the tight grip I have on your balls as I swallow it down. Gotta keep you from bucking up somehow, don't I?
Marilyn
844-33-CANDY
(844-332-2639)
ext 218
http://www.phonesexcandy.com/marilyn