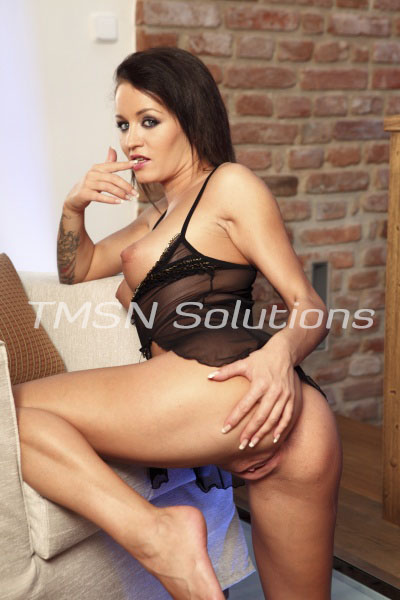 Sinful Serinda 844-33-CANDY (844-332-2639), ext. 394
He wasn't the normal attendant at the counter today. I was in for my weekly tan earlier today after lunch and my regular eye candy was replaced with a new, hotter and dare I say a younger piece of meat. I don't know what quite came over me, but I knew then that I had to play with him and give him a positive note to end his day on.
I caught the name on his name tag, paid and went into my room. Not wanting any tan lines, I disrobed down to nothing, warmed up my tanning bed, and cracked the door open. I called down to him in a sing-song voice and asked that he come to assist me in my room. With that, I closed the door, crawled into my bed face down, and prepared a bottle of tanning lotion.
When he walked in he froze, catching a great view of my perfect tight ass. "Hey sweetie, would you mind rubbing some lotion on my back, pleeeeease?" I pleaded playfully.
He hesitated, caught between his duty and my booty, but as always, I won. I handed him the bottle and he promptly squirted some lotion into his hands and began rubbing them all over my naked body.
He started with my legs, which I parted slightly for him to get a subtle view of my freshly shaved pussy. He ran his lotion covered fingers up my calves, massaging them and then up to my thighs.
As he crept up closer I gyrated my hips, grinding my ass upwards ever so slightly, and then back down, brushing the lips of my pussy against his fingers. This apparently caught him off guard as he gasped and apologized. "That's alright, sweetie. Don't forget the back, now!" I caught a glimpse of the bulge in his pants.
It was obvious he was enjoying himself. It was really just a matter of how far I could take this.
Serinda
844-33-CANDY
(844-332-2639)
ext 394
http://nawtytwistedphonesex.com