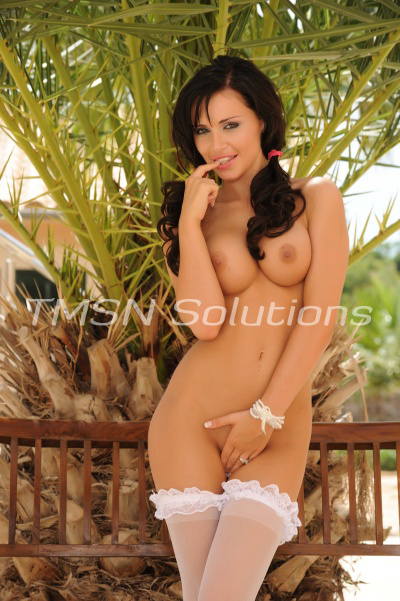 Sadie        1-844-332-2639 ext. 222
Having my older sister Millicent around was making me a little crazy. First she is easily the most beautiful woman I have ever seen in my life. She is gorgeous and her body is the epitome of a sex goddess. She is tall, tan, curvy with dark hair and dark brown eyes that you just want to bathe in. She was, and still is in many ways, my idol. I adore her. She is so fun and when she is around she just makes everything more exciting.
It has made me a little jealous watching the way my son looks at her. It brings up all the angst of bringing every boyfriend I ever had home to meet my family. I knew they would all look at her with that same expression on their face. But worse is watching the way she flirts back with him. The silliest part is I don't even know who I am more jealous of, my son for having Milly's attention, or Milly for having my son's.
It was just Milly and I at home that night and we were having margarita and movie night. We used to do that when I was in high school and she was in college. Probably our biggest secret was that sometimes during those nights we would indulge ourselves in what started off as more mutual masturbation sessions but eventually became full out lesbian sex nights. I wish I could describe the feeling that just remembering those nights gives to me, but words are hard to come by when I think of seeing my gorgeous sister naked and touching me.
When she suggested we do a M&M night we both knew what it meant. The excited anticipation was horrible and amazing at once. I couldn't get everyone out of the house fast enough. It was so hard to feign a casualness I didn't at all feel, while we were making drinks and sighing over Chris Evans. All I could think of was that I was going to get to taste her again. Finally the movie was over and she turned to me and said how much she had been looking forward to hanging out with me again. The words themselves would have been enough to have pushed me to the edge of orgasm but as she said then she kissed me.
She kissed me and her hand moved over my leg and pushed against my pussy. Sensory overload! I was swallowed by an overwhelming need. I couldn't move I couldn't think I don't even know if I kissed her back, it was all just too much. My next memory is of her smiling at me as she pulled my panties down. She was on her stomach on the couch, her body between my legs and I will never escape the sight of her tongue rolling out from between her lips and over my clit. I think I said I loved her. Her fingers rubbed my slippery slit and her lips sucked on my swollen clit until I was bucking my hips against her face.
It was over too quickly, my first orgasm roared through me in a few minutes. That was how much I wanted her. But we were far from finished. No, the best for me was yet to come. It was my turn to worship her body. I felt like that overwhelmed high school girl again when I saw her breasts. Sucking on them as I pushed them together, licking all over them had my pussy aching again.
I saw my fingers tremble when I grabbed the sides of her panties peeling them from her long amazing legs. She told me how much she missed our special sister time with her hand on my head guiding my mouth to her glistening wet pussy. She was soooo wet. I believed her. Because it wasn't that long until she was grinding her magnificent quim against my face and cumming all over it.
She pulled me up and we kissed laughing and wondering how we had managed to let so much time pass since we did this. Our naked bodies entwined on the sofa, her legs wrapped around my waist my head laid on her breasts as we took a little refreshment break. I could feel her wet pussy pressed to my side. The slight subtle thrusts of her bare lips as she rubbed herself against me, and the way her foot casually brushed against my pussy is a thing that haunts my dreams.
But that is also how my son found us. Naked, cuddling on the couch with drinks in hand. With a big smile and a bigger erection straining the front of his jeans he said "Did I miss the party?"
Sadie
1-844-332-2639 ext. 222
www.hotmilfphonesex.com/sadie/