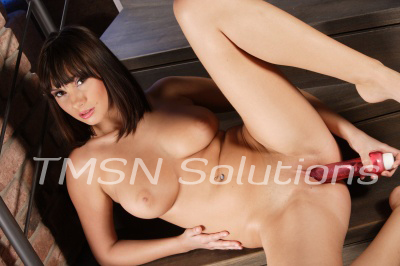 *LUCY* 
844-332-2639 xxx- 221

There does not exist a sexier man than a man who stays home and takes care of his family. Every day I see the stay at home dads in the neighborhood, waiting at the bus stop with their kids. I call those the truly hard working dads. And I can't help but think, those guys need a break, and a good orgasm or two.
It doesn't take a genius to realize that a man at home is neglected. Just like most of the women in the history of the world. But today, I decided to reward those men.
I handed out invitations to a morning coffee at my house. There were five dads I had my eye on. And a trick I learned early in life… a hand delivered invitation is hard to resist. I made sure I had my sexiest dress on. Clingy and low-cut. It's getting chilly out, so this was not comfortable for me. But, it did provide an opportunity to let them view my hard nipples through the fabric. I subtly made it clear that it would not be smart to bring anyone else to this party but themselves…
All five of them arrived. I served sweet coffee and cookies. I purposely left one of my toys on one of the end tables next to the couch. I asked them what they do about the boredom that plagues the life of a parent at home during the day. They stuttered some vague options like hobbies or visiting the library. We discussed some of the books we love, which was truly a turn on because I love intelligent men. I saw a couple of them shifting uncomfortably in their seats, as I had been bending over often to serve them.
When one asked to use the restroom, I showed him the way, and purposely brushed my breast against him. I could tell he enjoyed it and it took everything in me to not push him into the bathroom and fuck him right then. But I was good. I wanted all the dads to feel like they had a shot with me and didn't want them to think I had favorites. In all honesty, each of their cocks was my favorite.
At the close of our party, I gave every dad a little business card I had made up. Since they are all so different I had added little personal messages on them with hints about what I want to do to their cocks. I've already received three calls with requests for play dates. One wants to play with my toys. The other wants to just see me naked and fuck me. The third asked if he can bring his wife along, of course she's invited too.
Never neglect dads. Or please do, and let me have them all. Their cocks will bring you immeasurable pleasure if you just pay attention to them once in a while.

Miss. Lucy xx
Come find me at – 844-332-2639 xxx- 221
http://www.sinfullysexyphonesex.com/lucy/
http://www.phonesexcandy.com/lucy/
Read these my lovers
http://www.hotmilfphonesex.com/author/lucy/
http://www.phonesexmamas.com/author/lucy/
http://www.sissyphonefantasy.com/author/lucy/
http://www.phonesexcandy.com/author/lucy/
http://www.sinfullysexyphonesex.com/author/lucy/
http://www.tlcphonesex.com/author/lucy/